Full Day Torres del Paine Tour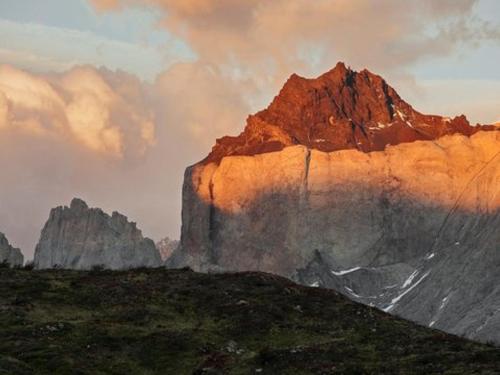 This tour will take you from Puerto Natales to the most popular sight seeing areas of Torres del Paine National Park such as:
Grey Glacier lookout
Lake Nordenskjold lookout
Lake Pehoe lookout
Salto grande waterfall lookout
Villa Cerro Castillo
The Milodón Cave.
The Milodon cave is a natural monument, an impressive cave where the giants ground sloth Mylodon used to live 10,000 years ago, as well as the humans from the paeloindian, who lived there near the year 8,000 B.C. The area also features a museum of natural history.

During this tour, and if the if weather alouds it, you will be able to see the impressive ''Paine Mountain Range and the Torres del Paine mountains, which are the main highlights of the Park.
The actual price of this tour is $35.000 chilean pesos per person.
This price doesn't includes the park entrance fee which cost $21,000 chilean pesos
(High season October to April). And can be used three times.
The tour price also does not include the entrance to the Milodon Cave, which cost is $5,000 chilean pesos
(High season October to April).
If you stay at Keoken you can pay when you arrive, if not, the details about the reservation and payment can be discussed through E-mail. Reservation with anticipation is important to ensure you a sit on the tour.